Full Time
Applications have closed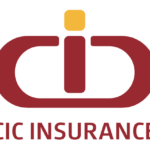 CIC Africa Life Assurance Ltd
We keep our word
PURPOSE:
Provide general day-to-day human resources support across the subsidiary- as part of the HR function in relation to all HR activities, Employee Records, Training and Development, and other administration tasks.
PRIMARY RESPONSIBILITIES:
Submits employee data reports by assembling, preparing, and analyzing data e.g. Staff KPIs;
Assisting the HR Manager with generalist HR matters, including reviewing and developing relevant Policies and Procedures and providing advice in relation to employee performance, conduct, and absence management.
Coordinates and administers training and development programs and liaises with external training bodies as required. This includes providing support in relation to Health and Safety training records for employees.
Assist in developing and implementing initiatives to drive employee productivity and engagement at the subsidiary level.
Manpower optimization.
Assist with recruitment and selection of employees, plan and conduct new employee orientation and induction processes and ensure job descriptions and performance agreements are issued for all new staff within the respective subsidiary.
Preparation of documents required for management meetings and interviews.
Managing and maintaining contracts, personnel files, and other employee information including capturing and updating employment and status-change data.
Welcomes new employees to the organization by conducting orientation & develops an induction program for them.
Assisting with preparations for disciplinary and grievance hearings as necessary.
Drafts contracts offer letters to new staff and confirmation letters.
Providing confidential ad hoc advice and assistance to employees.
Any other duties that may be assigned from time to time.
PERSON SPECIFICATIONS
Academic Qualifications
Bachelor's degree in a related field.
Professional Qualifications
A diploma in Human Resource is an added advantage.
Experience
Minimum of two (2) years relevant experience in a similar position
Essential Knowledge/Skills and Experience Required:
Strong management and leadership skills
Excellent communication skills
Problem-solving skills.
Excellent interpersonal skills
Distinctive analytical skills
Superior negotiating skills
Relationship management
Excellent customer care
Essential Behavioural Competencies:
People management
Good coaching skills
Commercial awareness
Strong leadership skills
Ability to build strong relationships across the organization.
CIC Insurance Values:
CIC Insurance Group is committed to providing excellent service, spur further growth, and employees are required to align their behavior to the following core values as critical to driving their performance.
Integrity- Be fair and transparent.
Dynamism- Be passionate and innovative.
Performance- Be efficient and results-driven.
Co-operation- Live the Co-operative spirit.