Full Time
Anywhere
Applications have closed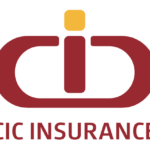 CIC General Insurance (U) Ltd
PURPOSE:
To evaluate, price, and prescribe the terms to apply to risks proposed so as to deliver the desired loss ratio and profitability.
PRIMARY RESPONSIBILITIES:
Evaluate risks proposed and prescribe rates and terms commensurate with the level of risk before acceptance;
Prepare and process debits/credits endorsements for both renewals and new business;
Review renewal notices based on claims experience;
Issue and sign Policy documents;
Provide quotations to intermediaries and clients;
Process premium refunds to customers;
Respond and attend to customer inquiries;
Prepare monthly ad-hoc reports
Reconciliation of underwriting issues;
Issue certificates, yellow cards, and cover notes for intermediaries allocated and
Cancellation of policies due to non-payment of premiums.
Timely preparation of Reinsurance treaty returns, processing of reinsurance payments
Placing and closing of Facultative transactions
Upload all underwriting documents in the Electronic Data Management System (EDMS)
PERSON SPECIFICATIONS
Academic Qualifications
Bachelor's degree in any related field or business course
Professional Qualifications
Certificate of Proficiency (COP)
A diploma in Insurance is an added advantage.
Experience
Minimum of Three (3) years of relevant experience
Essential Knowledge/Skills and Experience Required:
Excellent communication skills
Relationship management
Excellent customer care
Good negotiation skills
Good analytical skills
Problem-solving skills.
Good Computer skills
Technical competence in Insurance
Basic knowledge of regulations by UIA & IRA.